The Lead Dress // Atomic Number 82
by
Kasey McMahon
You are my density.
http://www.yourpsychogirlfriend.com/lead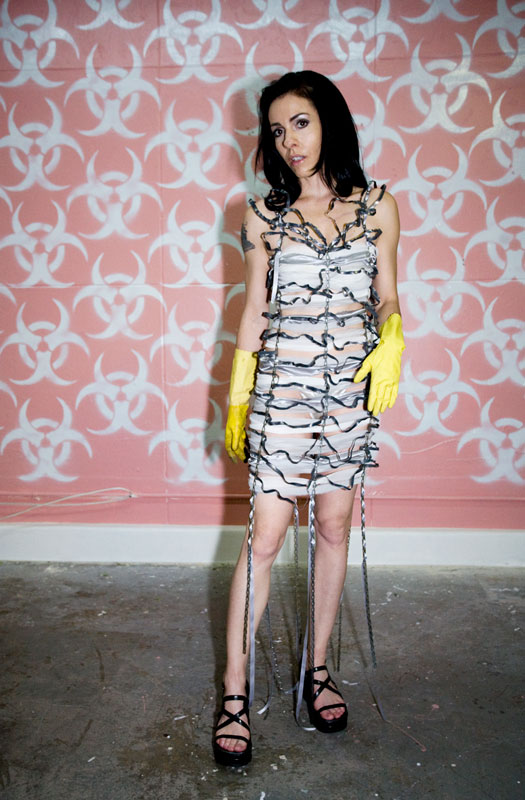 Just finished up a dress made of lead. It was amazing material to work with. I wish something that was not poisonous had the same properties. It's incredibly malleable, beautiful material.
We shot photos in my studio against the freshly painted pink biohazard wall. (Thanks Marianne!) I couldn't feasibly ask a model to wear a poisonous dress, so I carefully donned the dress and tried not to make ridiculous faces at the camera.
The Lead Dress // Atomic Number 82
Dangerously heavy fashion… poisonous even…
Lead sheet, steel and silk • 2010
Just in time for Spring, a light and airy little number made of the densest metal on earth.
High fashion at its finest - not actually wearable.
What better way to dance into Spring than with a frock constructed of the end product of complex radioactive decay?